I looked at my kitchen after 2 and a half hours of cooking, and I realised something. I had just about used every cooking utensil in my kitchen to make 14 Neenish tarts. I knew the effort of making Neenish tarts would be worth it. I knew that Chris' eyes would light up when he got home from work and found a dozen hand made Neenish tarts in his fridge. I know that Chris loves Neenish tarts more than any other dessert in the world.
A lot of love and effort goes into one little tart. They are delicious to eat, but really one tart can be consumed in two mouthfuls. After I finished cleaning my kitchen and hand washing most of the equipment, I realised making Neenish tarts is exactly like crafting a vibrant picture storybook.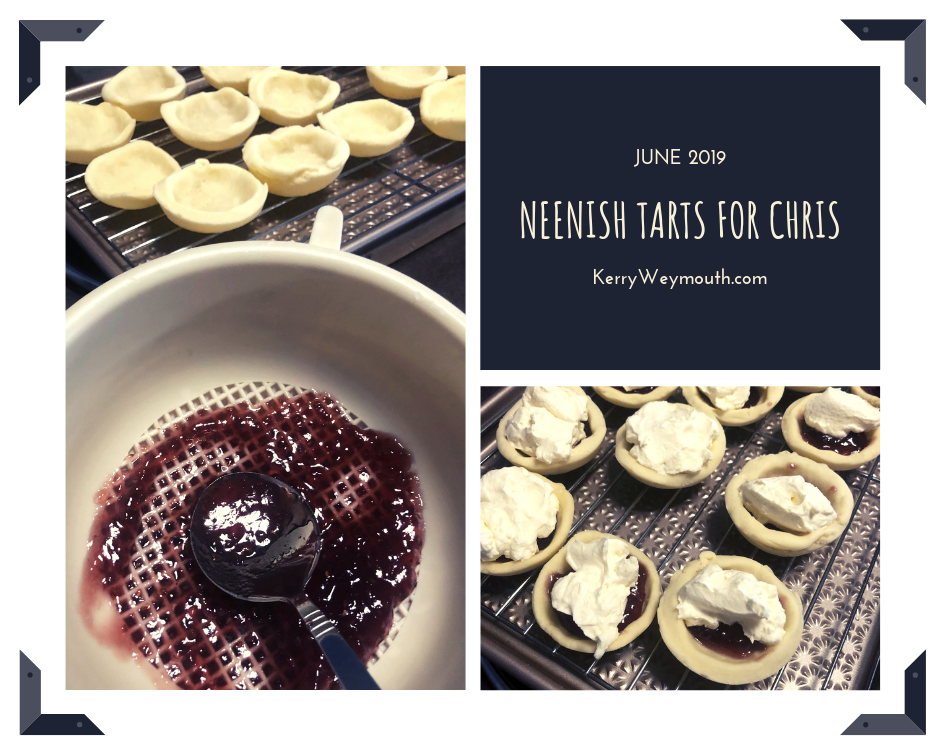 You need patience, the right equipment, and the right motivation to make neenish tarts. Each tart was handled several times,
Preparing the pastry in a food processor.
Rolling the pastry out on a pastry mat.
Cutting the pastry to size.
Line muffin tray with pastry.
Rest pastry in the fridge.
Bake pastry tarts in the oven until golden.
Make the whipped cream.
Rest the whipped cream.
Place raspberry jam in a saucepan and heat.
Strain the raspberry jam.
Spoon in the jam into the pastry.
Spoon in the whipped cream.
Make one bowl of white icing and one bowl of brown chocolate icing.
Spread the white icing over half of the tart, allow 5 mins to set.
Spread the brown icing over the other half of tart, allow 5 mins to set.
In June, I developed my system of polishing my picture story manuscript called, 'The Neenish Way.' I spent a full month using 'The Neenish Way' and turned up the volume on my writing skills. Each word was handled several times
Language.
Word choices.
Story pace.
Character emotion.
Character growth.
Body language.
The pace of action.
Climax.
Blue pages.
Word count.
Child-centered.
Spelling and grammar
Show don't tell technique.
A lot of people believe writing a picture storybook is easy. There is a craft to making a good manuscript. Baking Neenish tarts helped me to develop a system to polish my own stories. In June I booked my flights and accommodation for the upcoming CYA conference in Brisbane. I've got an opportunity where I need to present my best writing, and I need to show my writing skills. I watched a video on Youtube and realised an editor only gets one chance to read a manuscript for the first time. I only get one opportunity to present my best work. It's my words that will 'bowl over' an editor.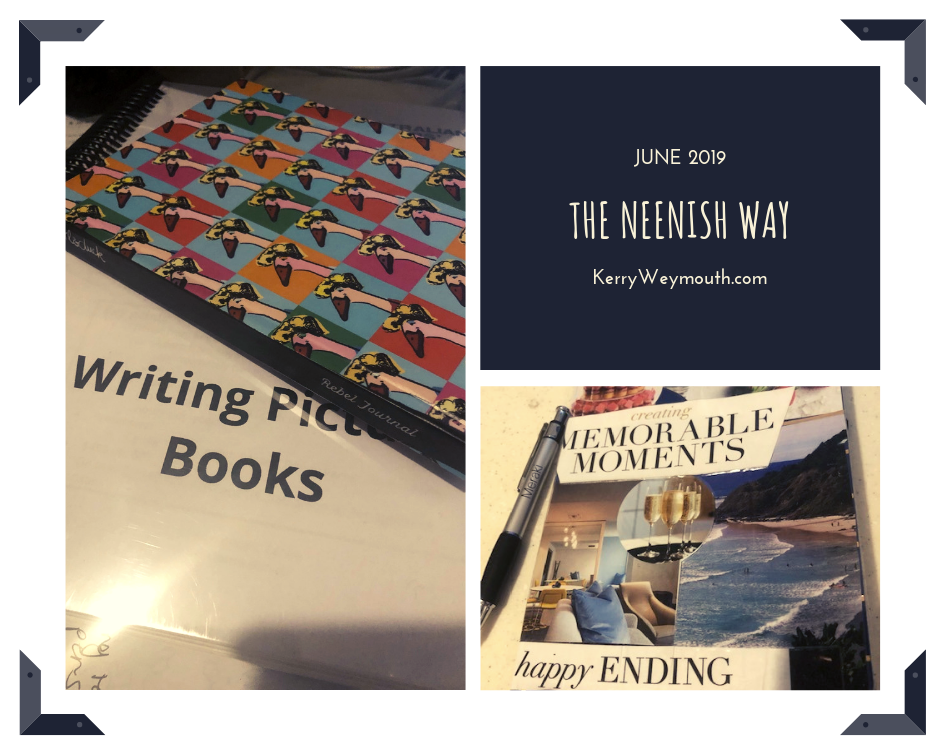 Ten Pin Bowling
Speaking of bowling over, we went ten pin bowling with friends over the Queens Birthday weekend. I haven't been ten pin bowling in 2 years. I was a bit hesitant at the start, with a toddler who walks everywhere. For the first game, I chased my daughter around. By the second round of bowling, I bought my toddler a small juice box. She sat still.

I changed my approach. Every time it was my turn to bowl, I declared myself having fun. I was bowling for fun. Suddenly my fun approach clicked me into the strike zone! I got four strikes and ended up with the highest score for the day. I was super happy; I bet my husband at ten pin bowling! In the process, I also learned a valuable lesson – have no distractions and approach the task with a fun attitude.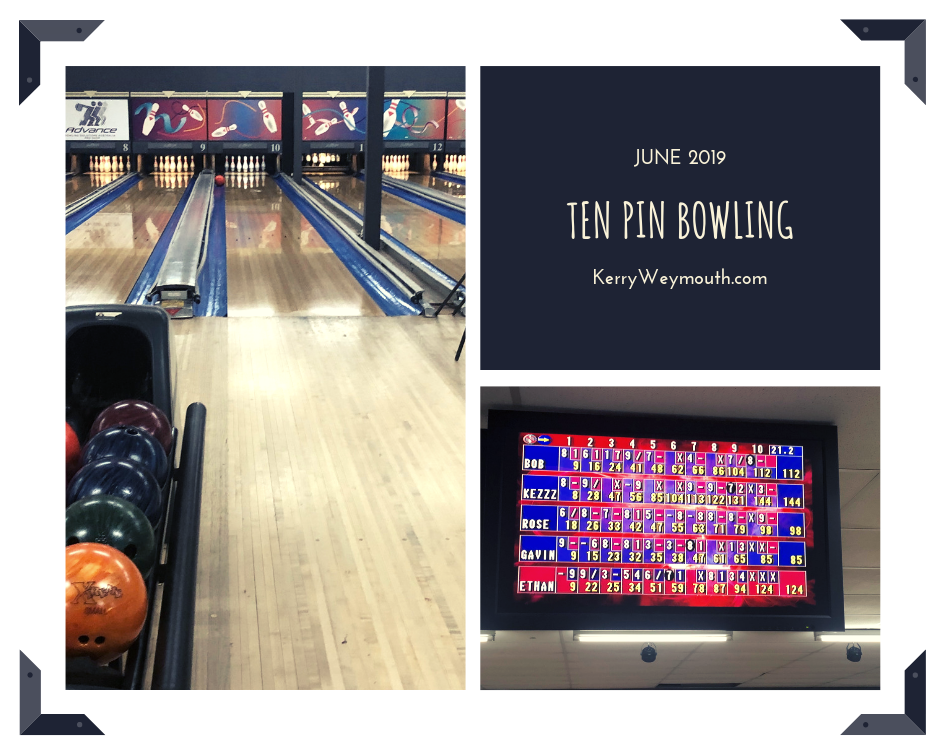 Writing Chapter books
I signed up for the Writing Chapter Books for 6-9-year-olds, through the Australian Writers' Centre. It was an irresistible EOFY sale. I need to learn about the structure of a chapter book. I'm a beginner, and I have no idea about word length, structure, dividing chapters of a good chapter book. I've got characters parked in my writing folder waiting to come out in chapter book form.
Lee Kernaghan's Back Road Nation Tour
My husband Leighton loves Lee's music. I spend a lot of hours in a car with Leighton, so I know all Lee Kernaghan's songs and the lyrics.

Lee Kernaghan's music career journey interests me. Lee used to live in Albury. I've got friends in Indiana court that tell me stories about the Kernaghan family living across the road. I've got my truck driving friend Jim Jacobson who has told me stories. Lee is a huge fan of Louise Hay's work. There were tough times in Lee's career before he tapped into his inner language and wrote stories from his heart. I can understand and appreciate his career journey. I'm also a huge fan of Louise Hay's work.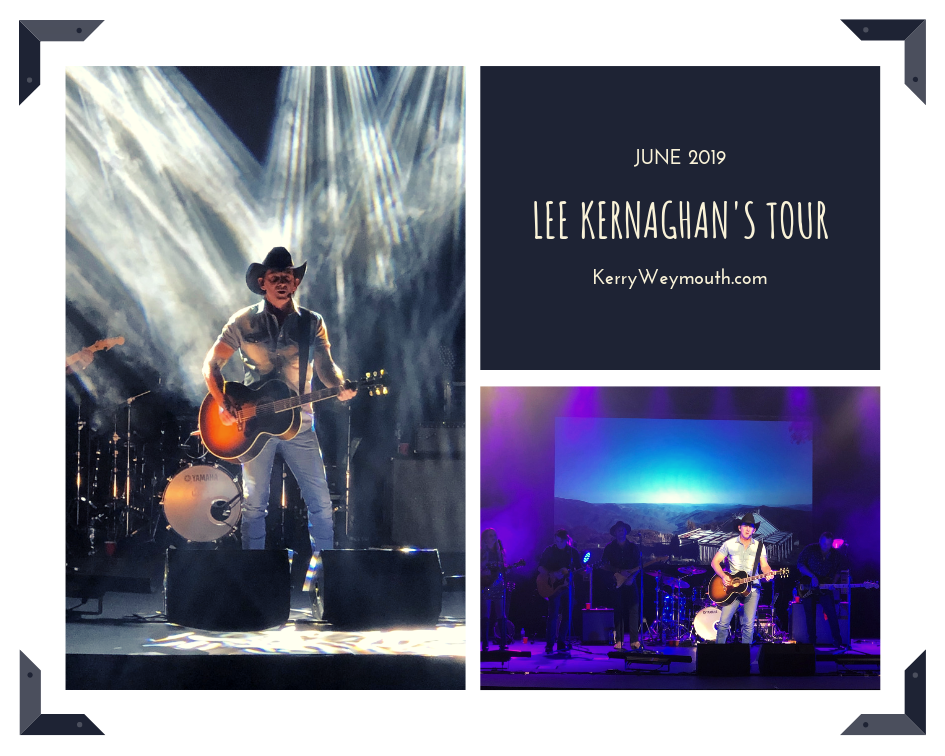 Going to Lee's Back Road Nation Tour concert was an excellent chance to hear Lee tell his own story. It was my first Lee concert. I was impressed with Lee's performance and generosity to the crowd, giving out t-shirts and shaking people's hands.
Brunswick Bunnings BBQ
At the end of June, we went down to Melbourne to help out my sister-in-law Ellie. Ellie had organised a BBQ fundraiser at Bunnings for her Salvation Army Kokoda Trekking expedition. We had a typical Melbourne weather; it rained, it cleared up, and then it rained again.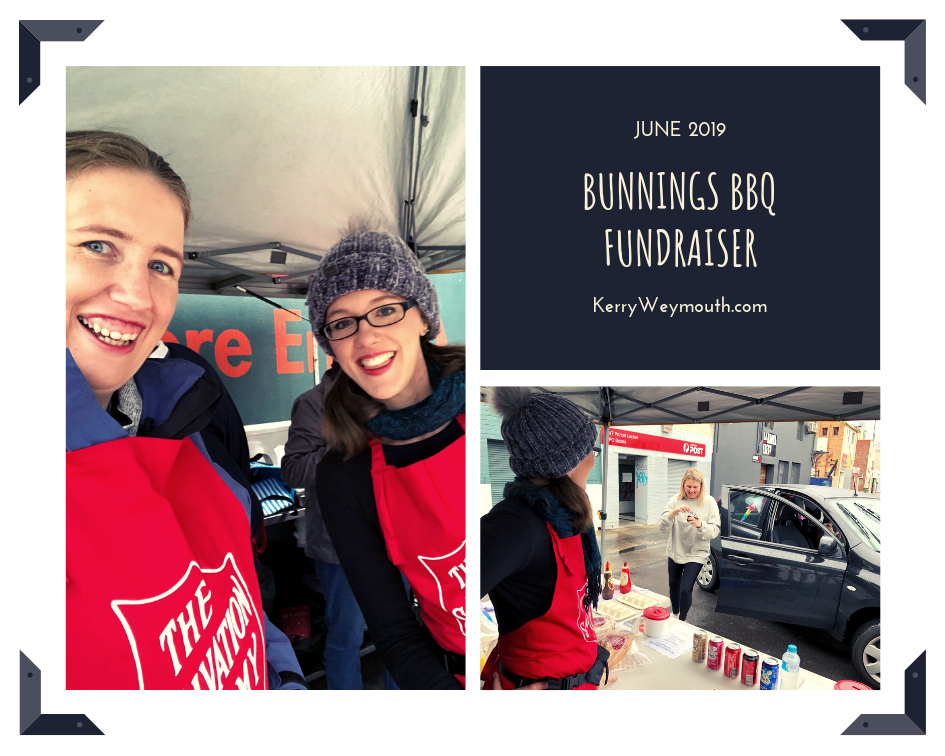 One highlight of the day was a lady who asked for a sausage drive through! All up, Ellie raised $832! Thank you to everyone who supported the BBQ. I was thrilled to work part of Ell's team and have a nice hot shower at the end of the day.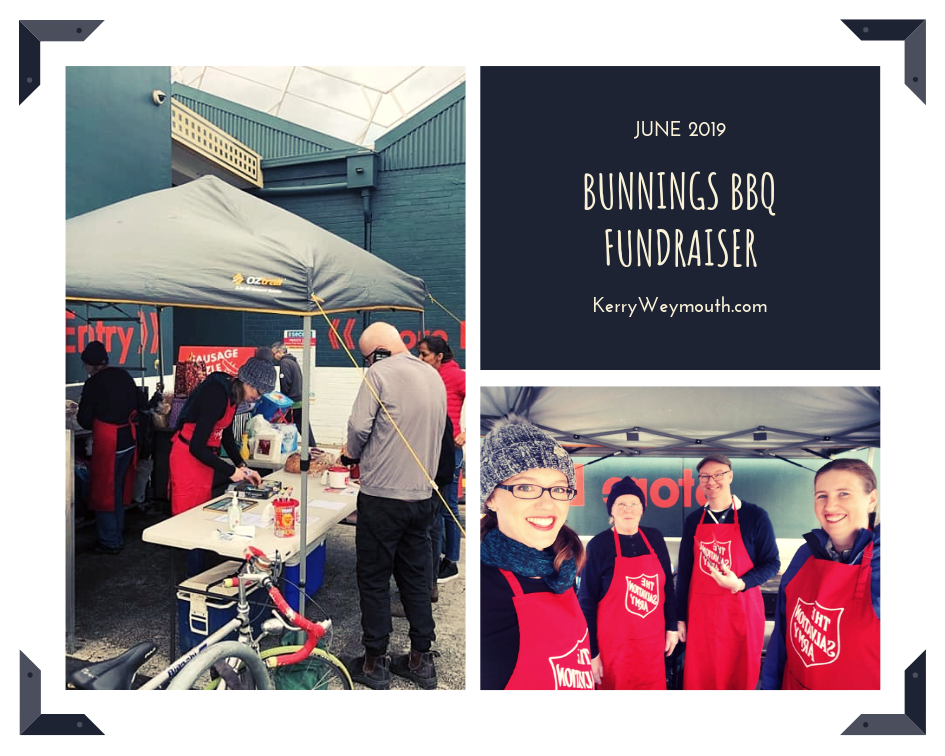 June was a fun month of lessons, experiences, and dreams come true. The minus two frosty mornings are not much fun, but that is winter. I've booked some incredible events for the next coming months. I'm so excited to be heading to Brisbane and Byron next month. Thank you for reading.
With Gratitude
Kerry Weymouth
The following two tabs change content below.