At the start of December, I sat down with a strong intention to be super organised. I wasn't going to be leaving anything to the last minute. Plan early. Make decisions and commit to action.
I
was pleased
to get the car serviced in the first week of December. Followed up by a new set of tyres from the tyre centre in mid December. I used to hate dealing with car tyres. When it came to tyres, I felt I had
absolutely
no idea what the tyre professionals were telling me. I delegated dealing with car tyres to my husband. Except there was a time, when I needed to go somewhere for the youth mentoring program and I had a flat tyre. I had
absolutely
no other option, but to push through my resistance and be a responsible adult.
I dropped my car off for new tyres at 9.00am and then walked down to coffee shop. Had a lovely coffee catch up with friends. Then decided to visit the library, then walk home. I was walking on the other side of the road, opposite the tyre centre. The repairman then yells out to me across the road "Your car is ready now." Talk about perfect timing. My car was schedule to be ready at 4.30pm. I was very happy that it was all done by 11am! How is that for service?
December
was filled
with birthday parties and Christmas parities.
Our coffee crew of friends always greet each other with 'Ahoy!' I called our Christmas party Ahoy-mas
. Xmas but it's Ahoymas. We brought our own ingredients to make pizzas down at the community pizza oven. The council operates the community pizza oven every second Sunday.
I made the decision not to return to the work place. I decided to be a mother, and work on creating projects, moving my career into an authentic expression of who I am. This was the right decision for me. Resigning was all about closing a chapter in my life. Any book lover will tell you, once you finish a chapter, you move onto the next chapter which is even better.
In December I got the best news! I am the recipient of Writing NSW's Regional Writer's Access Grant. I received $300 to travel to a writers workshop in Sydney! The workshop is in May 2019, and I get to learn from one of the successful children book authors in the industry. I'm thrilled to
be recognised
! This is positive sign, my angel wings are carrying me forward as I focus improving my writing skills.
It was our daughter's first Christmas! All the family
were excited
. We spent 4 days visiting my family and then went down to Melbourne.
Right before Christmas I became sick with the flu. It sucks to be sick at Christmas, let me tell you! it might have been stress related. I'm all good now. I had a few lessons to learn about managing my time, energy, focus and mental energy at Christmas.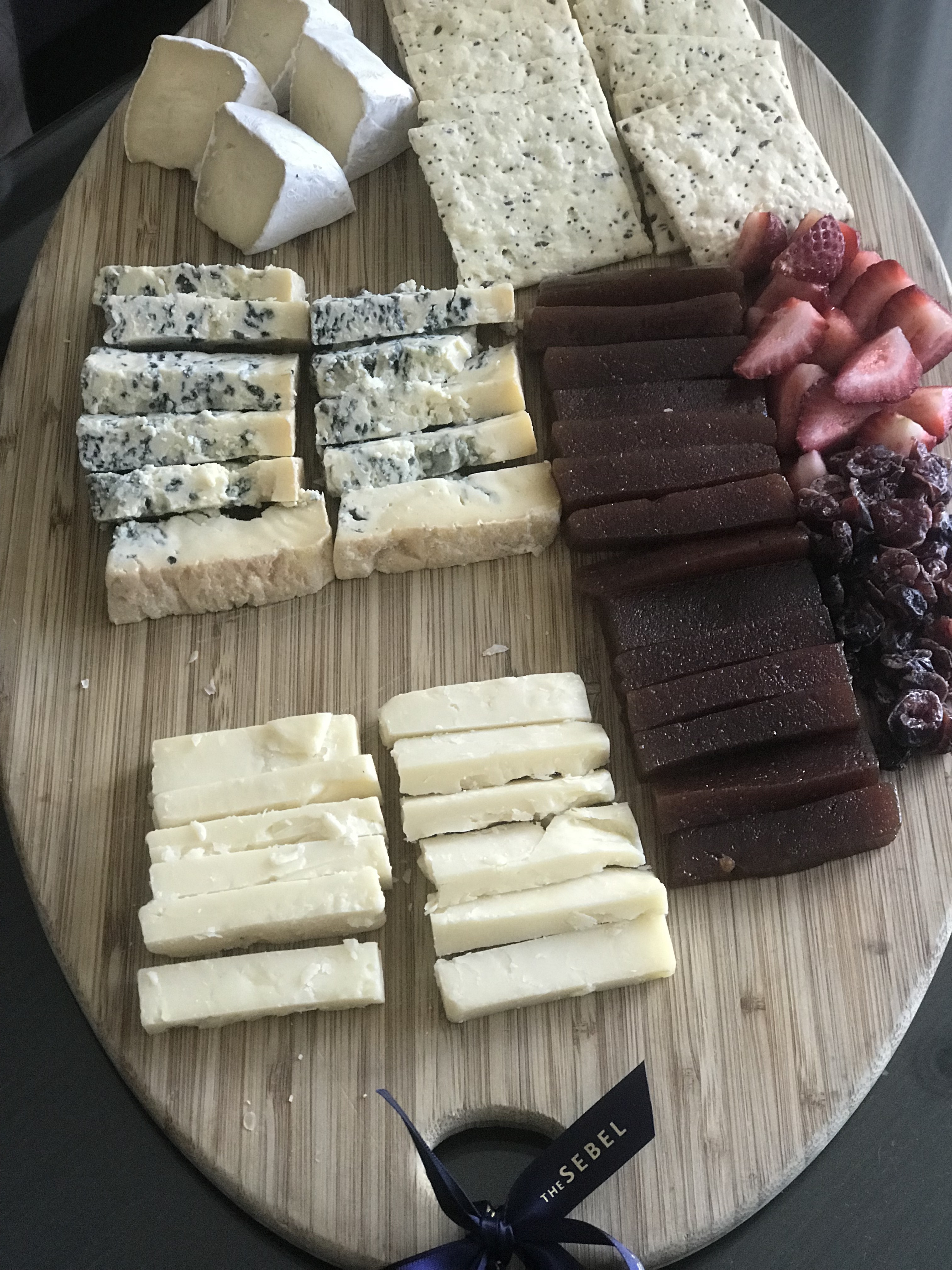 Instead of driving home after Christmas, this year we decided to stay at The Sebel Docklands. I had booked a two bedroom and two bathroom apartments. My mother in-law stayed at the hotel too. On Christmas Eve, the hotel phoned me.
The hotel advised there is a problem with the air-conditioner, and we would have to
be relocated
to a different room
. The hotel were happy to compensate us for changing rooms. The hotel offered us free car parking for two cars (value $60) and late check out until 1pm.
Normally
check out is at 10am. To tell you the truth, I forgot that I had booked two bedrooms and two bathrooms. The room change didn't bother me at all. The hotel moved us to an air conditioned, two bedrooms and one bathroom apartment. Everything worked out even better than the orignal booking. It was perfect! It was such a good decision to stay in Melbourne. The hotel had left us a complimentary cheese platter and handwritten thank you note. Merry Christmas indeed!
Going the distance in 2019 for my car required new tyres, a wheel alignment and major service.
Going the distance in 2019 for me, required me to resign, to realign my energy, focus, commitment to my goals.
Let the Good Good Times roll in 2019!
The following two tabs change content below.