I'm a full-time mother and a volunteer youth mentor.
In July 2018, I was a new mum (on maternity leave) and mentored a Year 12 student. I wanted to teach Talei & Callan that you can achieve any dream you truly believe. The only way I could teach that dreams come true was by going for my long term dream of being a published picture book author.
This is my journey so far….
16th July 2018, I took my baby daughter and visited my workmates. That night I had a dream. In my dream, I was sitting at my desk, and a security guard said, 'Get out you don't belong here.' Started to think might be time for a career change.


17th July 2018, I used my last parental payment to sign up for a Picture Story Writing course through the Australian Writers Centre.
The course closed on Wednesday 18th July 2018. I felt happy I made it before course cut off and glad that I was finally following a career path that excites me.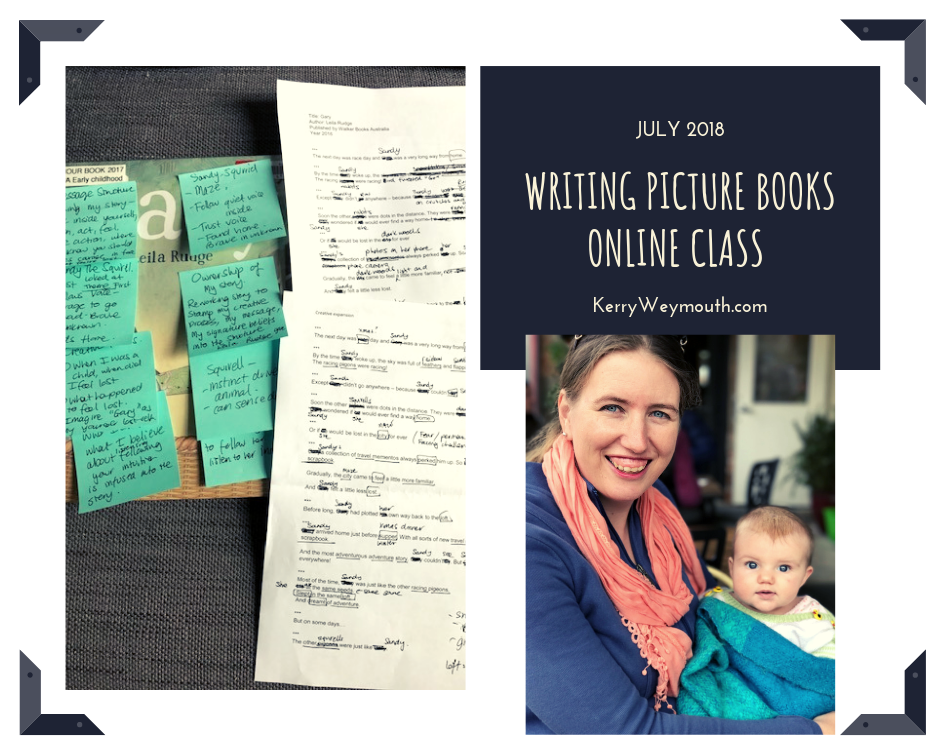 Completed the 5 weeks online Writing Picture Story Book, through the Australian Writers' Centre. Learned a lot about structure, plot, techniques, 500-word limit and got encouraging feedback from Cathie Tasker.


September 2018, the mentoring program finished.


October 2018, surrounded my office with symbols of my family's success. I sat my mother's patchwork pincushion under my monitor. I pulled my late grandmother's Rotary award out of the draw. I was amazed to discover; she received the Paul Harris Fellow award for 'Following Her Dreams.'


19th October 2018, I completed an online course through the Australian Writers' Centre, with Natasha Lester. I finished the 2 Hours To Scrivener Power course and started using Scrivener for everything!


October 2018, I gave Callan a copy of The Barefoot Investor for his 18th birthday. Money touches every part of our adult lives. It felt good being able to gift him a present that could change his life.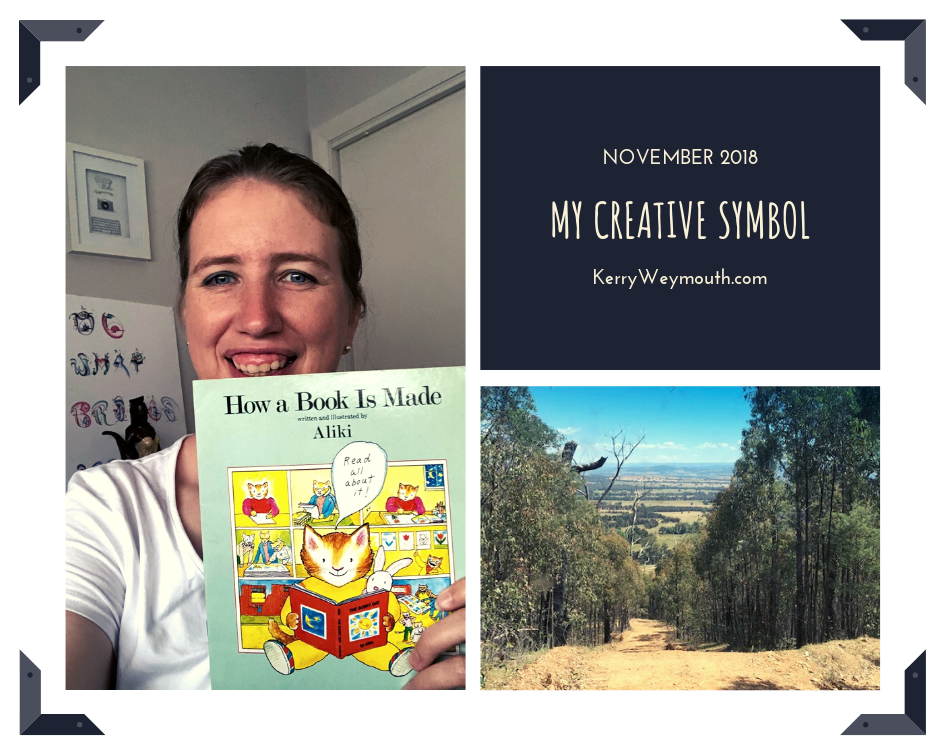 November 2018, I followed my intuition and went to Vinnie's. I found my most treasured talisman, sitting up on top of a bookshop. 'How a book is made' by Aliki was published in 1986. For the bargain price of 20 cents, I felt this book is my career writing symbol. Was this book written about me? Or for me? The book was my symbol to get into creative flow.


December 2018, I decided to be a full-time mum and not return to my customer service job. The day I tell my boss I'm not returning to the workplace, was the same day I received a Writing NSW $300 Access Grant for Regional Writers.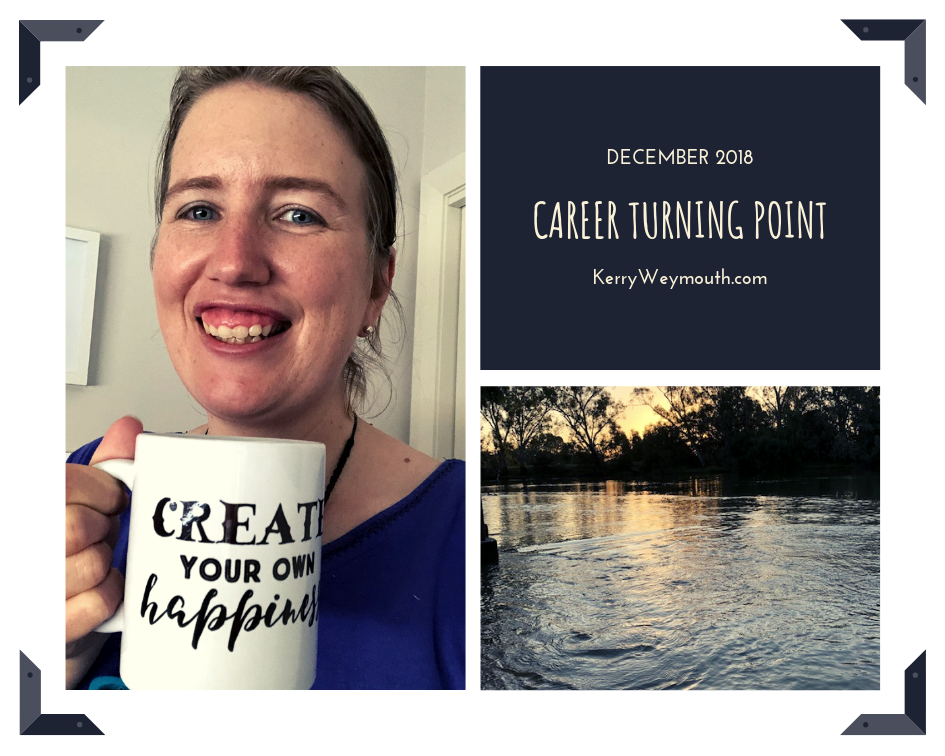 January 2019, received two rejections from agents. (Fair enough, my writing was at the 'green' stage). Learned that rejections are part of an author's world.


In February 2019, enrolled in Writing NSW, Writer's boot camp for 5 months Aleesah Darlison. I received monthly critiques and gave 3 classmates a critique. Writers' online boot camp stretched me to provide critiques for the first time in my writing career. I had to meet monthly manuscript deadlines.


I had to learn how to use critique feedback to make a stronger manuscript or risk getting my arse kicked next month.


28th April 2019, booked my PB Bootcamp ticket to CYA Brisbane to show Lisa Berryman my skills as a writer.


4th May 2019, joined the Duckpond (grilandduck.com) and heard about Jen Storer first time.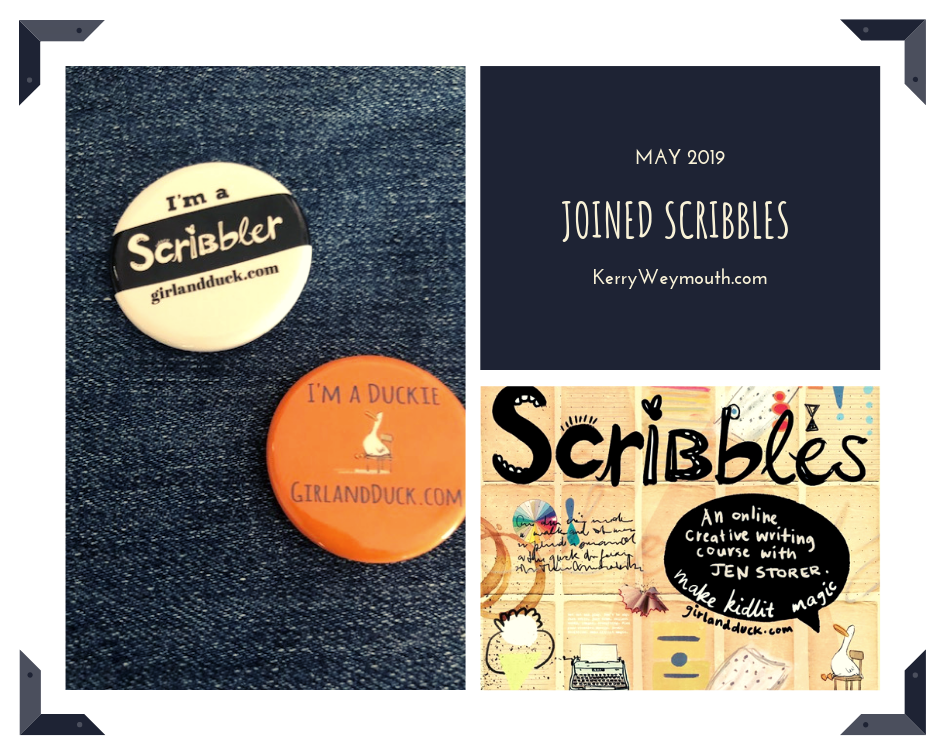 10th May 2019, joined Jen Storer's online creative writing course, Scribbles before the doors closed and finished watching all six modules before the masterclass.


Used the Writing NSW Regional Writer Access Grant to fly to Sydney in May. I attended 1-day workshop at Writing NSW with children's author, Lisa Shannanahn. It was the first time I had been in a physical classroom of writers! I felt apart of a writing community.


In the back of my Scribbles notebook, I glued a heading 'What are the ingredients of unforgettable?' By lunchtime of Lisa Shannahan's workshop, I knew, the heartfelt moments of life are the unforgettable moments.


My husband had software training in Melbourne, and coincidently, I happened to be in Melbourne on 24th May. My mother-in-law traveled 2 hours to Melbourne and babysat for the afternoon. I attended Jen Storer's Scribbles Masterclass in Melbourne on Friday 24th May. I learned about dramatic need and planted a seed for a new manuscript. I knew the story; it was a heartfelt moment of my life.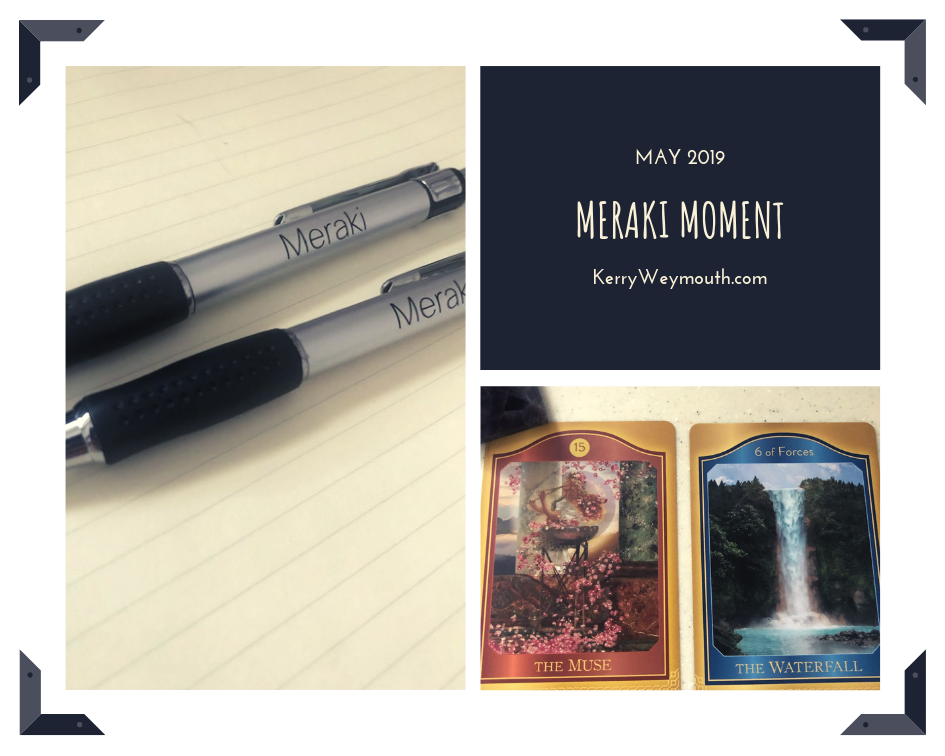 Last week of May, I ran out of ink on my 4th pen. My husband, who works in IT, had given me a bunch of pens. I googled the meaning of the word 'Meraki' (on the pen).In the IT industry, Meraki is Cisco (hardware and computer networking gear). My husband talks about Cisco all the time. The meaning of Meraki means to create and leave a piece of your soul, love in your work.


6th June 2019, I spent 2 and 1/2 hours making a dozen Neenish tarts for my friend Chris. After I cleaned the kitchen, I came up with my method of polishing PB manuscripts called 'The Neenish Way.'


I spent a full month using 'The Neenish Way' and turned up the volume on my writing skills. I reworked language, word choices, emotion, body language, and added 2 cups of verbs.


Watched a video on Youtube and realised an editor only gets one chance to read a manuscript for the first time. I only get one opportunity to present my best work. It's my words that will 'bowl over' an editor.


16th June 2019, I signed up for the Writing Chapter Books for 6-9-year-olds, through the Australian Writer's Centre. It was an irresistible EOFY sale. Plus, I've got characters parked in my writing folder waiting to come out in chapter book form.

25th June 2019 Uploaded my manuscript for my CYA publisher Bootcamp. I felt like I'm on the right track.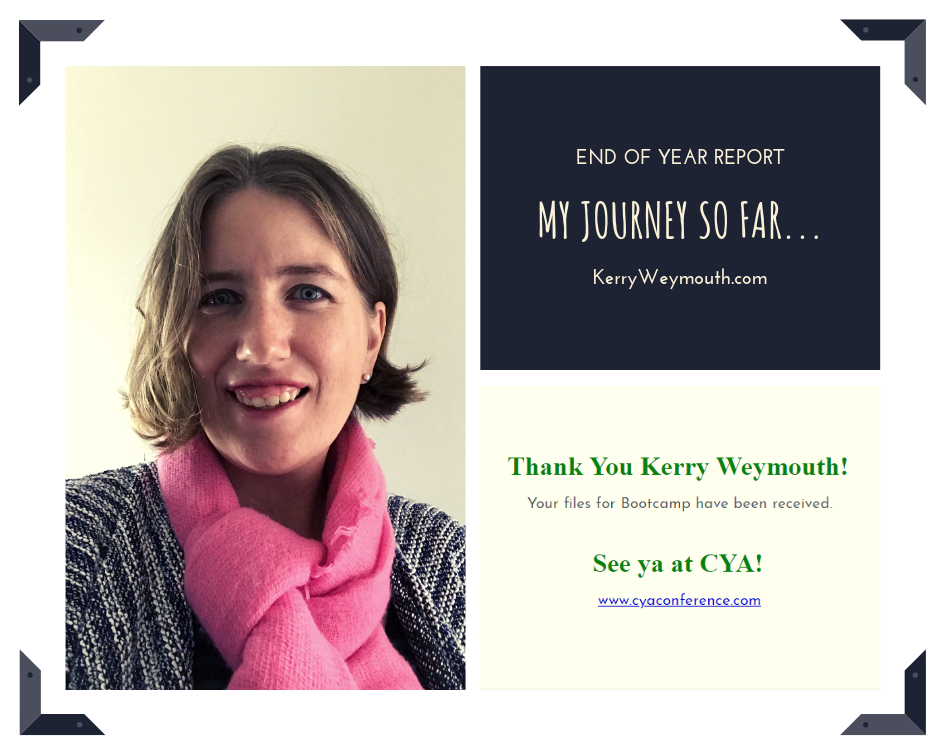 5th July 2019 – I attended CYA conference in Brisbane. I went because I need to follow my dream. I went to meet a publisher to get feedback from an editor who doesn't usually openly accept submissions. I could only submit one manuscript, and I sent the manuscript that I thought was most commercial. The feedback was about letting go of an idea that I thought was successful – using elements of my story in a more powerful way to tell the best story.

Lessons from CYA Brisbane, a publisher uses their intuition and immediately know a good story when they see it. My lesson is to listen to my intuition to create the best story I can.
6-11th July 2019 – I came to realise being a writer is a great lesson in personal development. I need to re-write the story that is swirling inside me, draw on my imagination and energy to write a story that will melt the reader's hearts.
The following two tabs change content below.