There was a knock at the front door. It was nearly 5 pm, well past the usual l time the postman does deliveries. Who could it be? I had given up on wanting my delivery and assumed my package would arrive tomorrow. I was delighted to discover; it was the postman with my kikki.K stationery delivery – a brand new beautiful journal. I was in stationary heaven. Thank you!

My writing style had a serious upgrade in April. For the past couple of months, I have been involved in an online writers boot camp. In April, the feedback I gained from Aleesah Darlison was next level. The feedback has made me a better writer.
More Upgrades.
Our ten-year-old TV went into retirement and we upgraded to a new 65inch smart platinum TV. Don't ask me how to use the remote. With fewer buttons, you would think the remote would be easier to use. I'm going to upgrade my remote control knowledge too.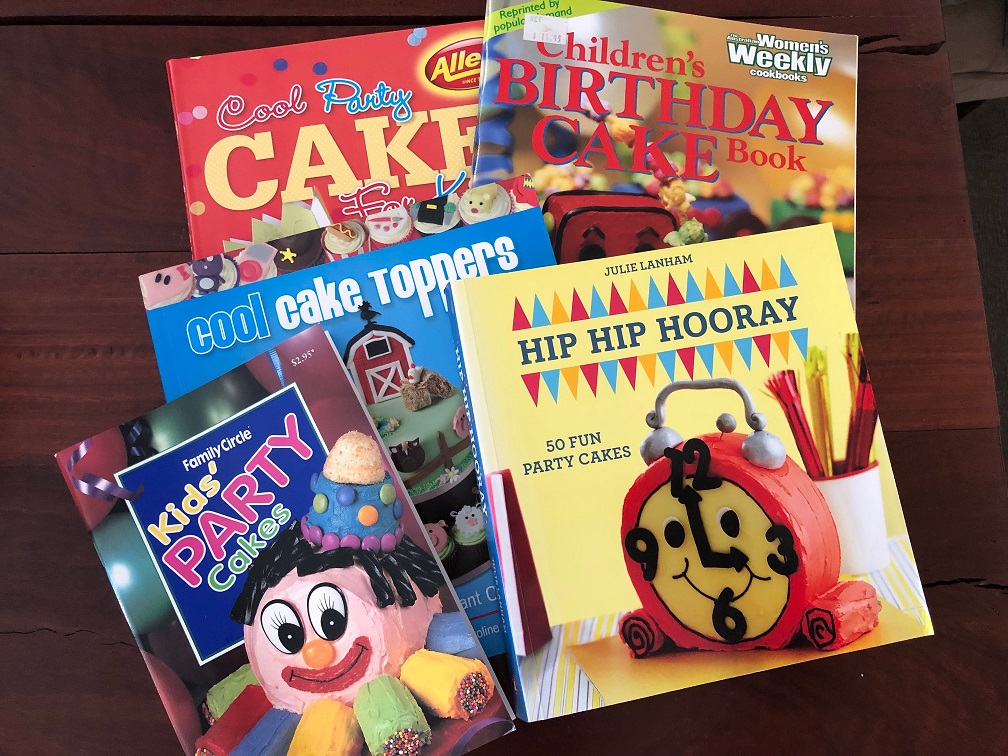 My cookbook collection got a massive upgrade. My mother-in-law gifted me a stack of birthday cake cookbooks. It looks like my cake baking skills will be upgraded over the next 18+ years.
Easter Time.
At Easter, we visited the family's farm for Good Friday and Easter Saturday.
My sister brought along her metal detector, and we went treasure hunting. It hasn't rained in ages; the ground was tough and dry. The metal detector's high pitch tone indicated something buried in the ground.

We used a shovel and pick to dig. Excitement filled the air. More digging. Faster digging. My sister and I found a metal cog. Not the treasure we were expecting.

I love being an adult and going on an adventure looking for treasure. It's not just characters in stories that go on quests or adventures.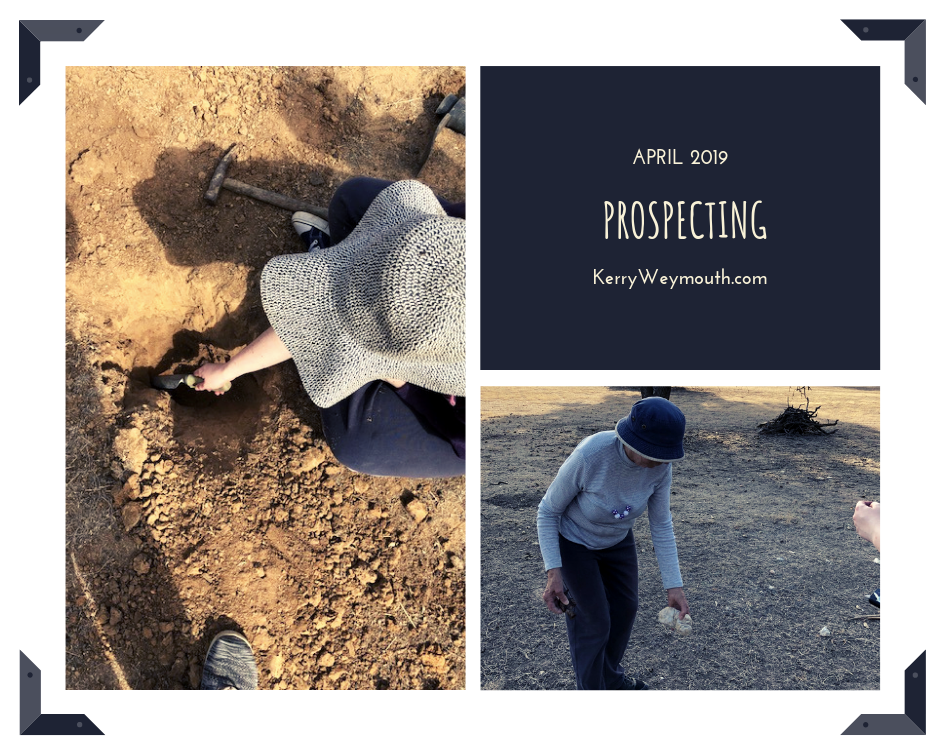 We had fun as a family exploring the site where my Great Great Great Grandfather had a butchers shop during the gold rush. At the time of the Gold Rush, Barkly in Victoria had a population of 12,000. Today, the township has a population of 50 people. On the fun side, we found an old rusty horseshoe! I believe horseshoes bring good luck! I had such a fun time exploring, walking around old gold mines, and listening to the alerts of the metal detector.
Hello Melbourne.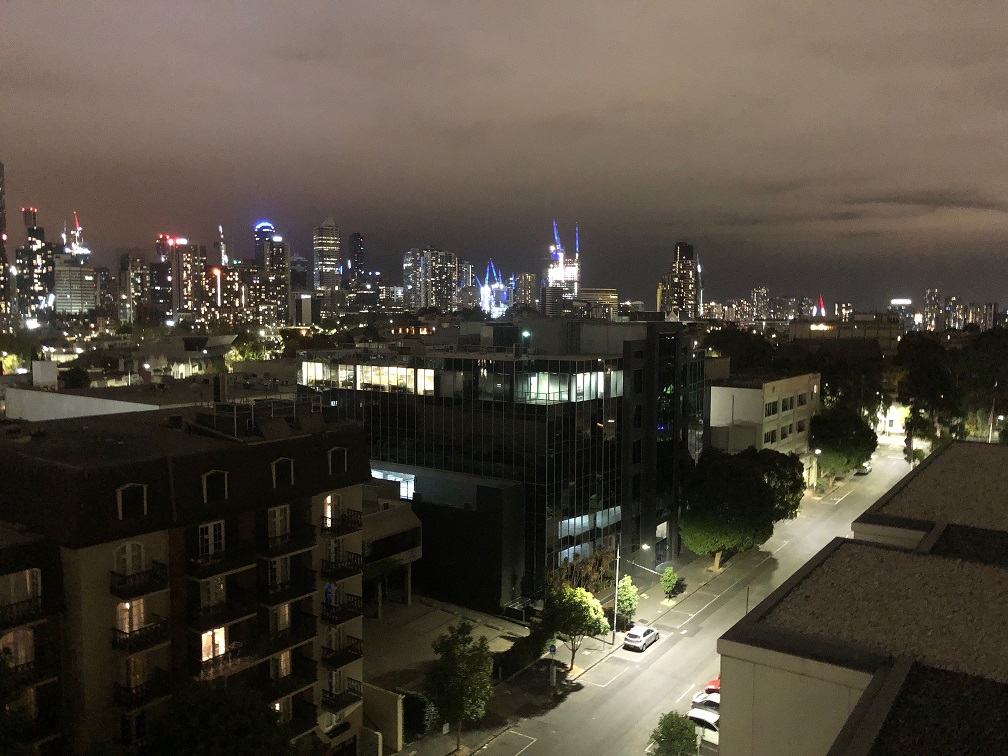 The second half of Easter we spent in Melbourne, with my husbands family. We stayed in a wonderful apartment building with city views. It was lovely to soak up some city vibes, catch an Uber and get Uber Eats. Although I am not a big fan of traffic in Melbourne. There were a lot of cars traveling at Easter time.
Speedway Night.
The fun continued and we went with friends to the country Speedway. I have fond memories of my Dad, taking us to speedway as a kid. My husband had never been to the speedway before! It's so much fun, we had to go, especially to watch the demolition derby. There were six old cars lined up, and they crashed into each other. The last car still standing was the winner. Everyone in the crowd stood close to the demolition derby action. The driver would reverse up and crash into his opponent. Two cars battled until it was declared a draw. Both drivers walked away with $500 prize money.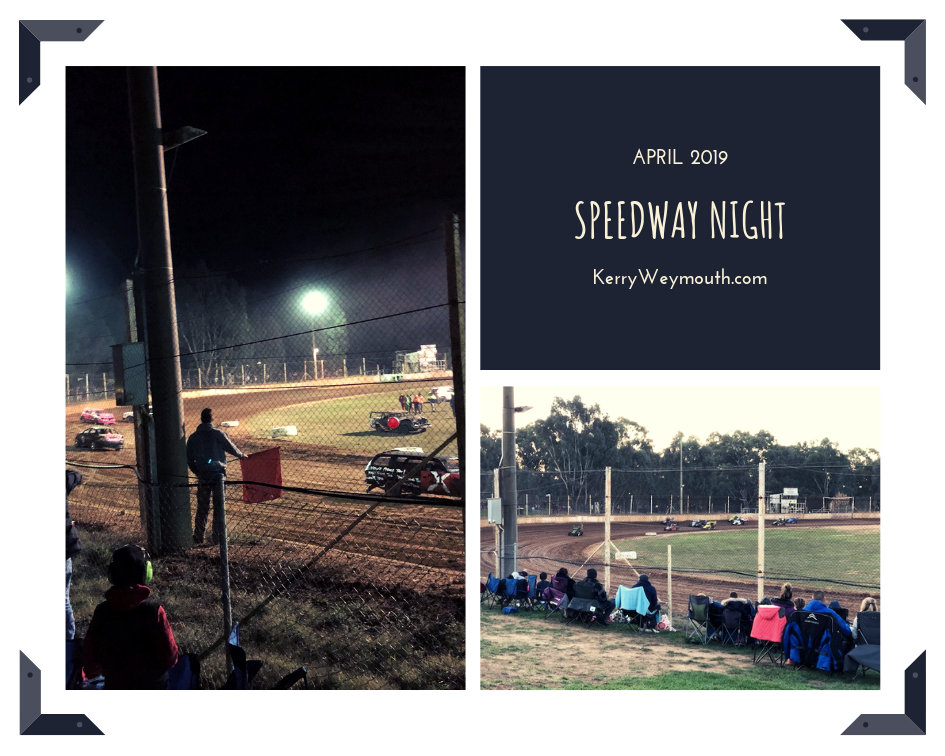 Magic at Bonsai Under Lights Night.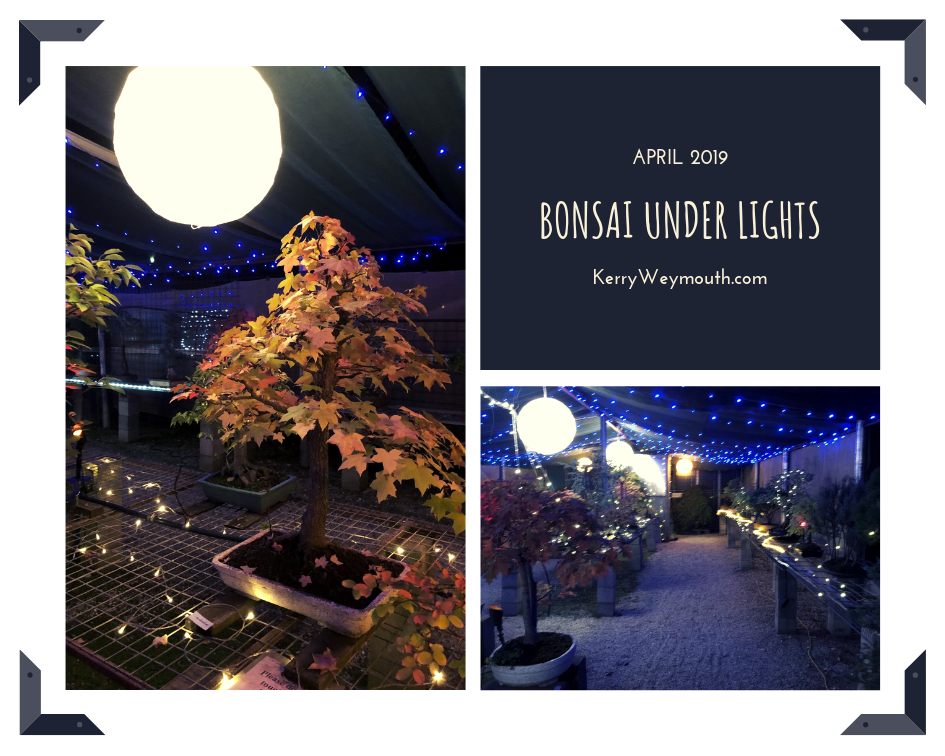 We went to the Historic Vehicle and Air show in Wangaratta. There was an interesting display of old fire trucks, ambulances, and a former police car. Unique and antique planes flew above and entertained the crowd. After the show, we drove to Devenish to see the ANZAC Silo Art. I would highly recommend seeing the Devenish Silo Art, to anyone traveling around Benalla. The ANZAC Silo Art is a beautiful memorial to the women and men who served in the World Wars.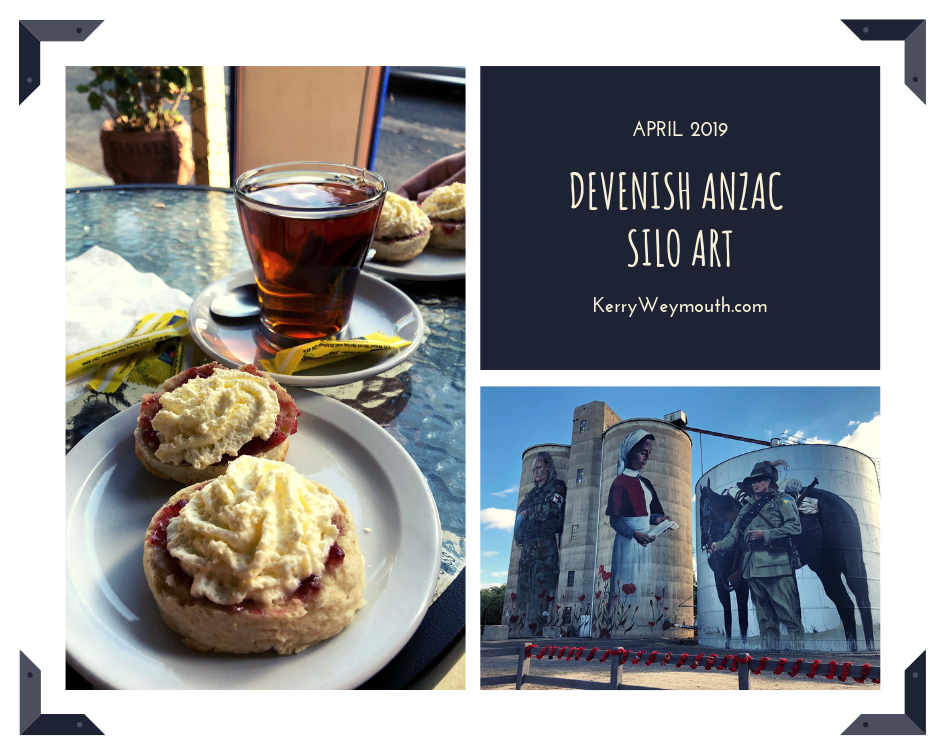 Thank you, April! I'm looking forward to May!
And thank you for reading this blog post today!
With Gratitude
Kerry Weymouth
The following two tabs change content below.