Something unusual happened in May. I discovered an omen that sent shivers through my entire body. Do you know what the word Meraki means? I didn't. I decided to google the meaning of Meraki after I ran the ink out of my 4th Meraki pen. But first, let's start way back at the beginning of May.
Mentors
At the start of May, I had a dream that helped me realise I need to step out of an online marketing group and focus on my writing. As soon as I made that decision, the very next day, I learned about an online community for writers called the Duckpond ran by Jen Storer. Fantastic! I was super excited! The Duckpond sounded like the perfect place to join for inspiration, connection, and industry tips.
It's the second time this has happened in my writing career. As soon as I say no, and close the door on an old part of my life a new door appears with refreshing vitality.
I was welcomed into the Duckpond community. One of the Duckie's recognised me from the Australian Writers' Center course I completed last year. It was a supportive moment for me; this was the first time I was seen in a community of writers for just being myself.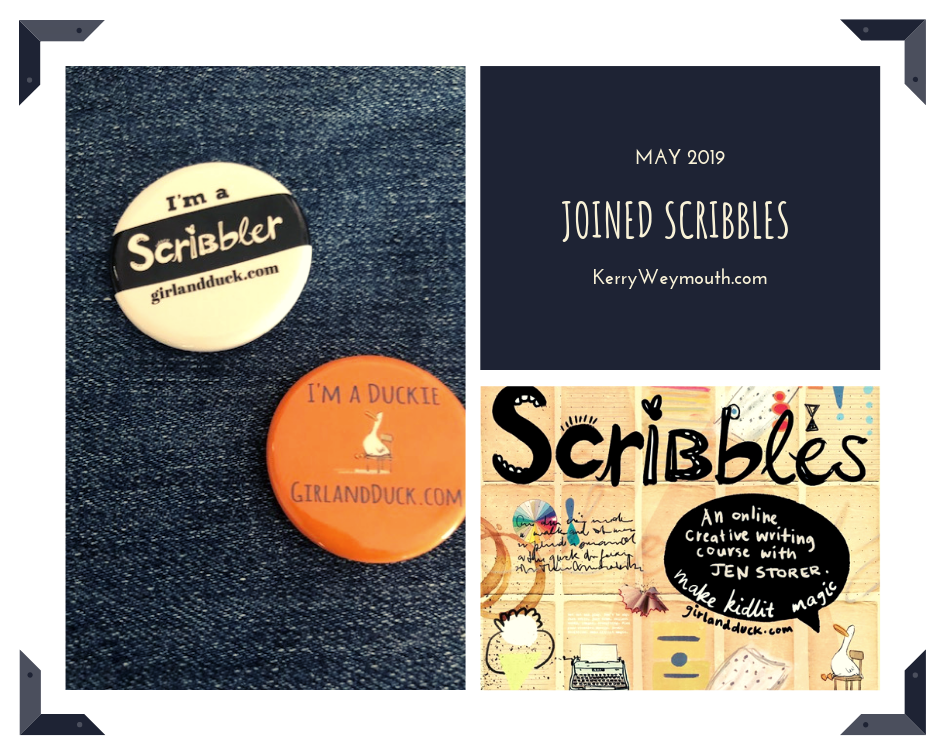 A Motherhood Magic Moment.
At the start of May, one evening, my daughter started to walk by her self. She no longer held the couch. She began to walk around the kitchen. It was incredible! My little girl walking by her self, yet it felt weird to have a little person standing at the fridge.
Other exciting news on mentoring. The Youth Mentoring program I was involved with last year, got the green light for government funding this year! Yes! The organisers were not expecting to get program funding until 2020. I am super thrilled! I know this program will change a young person's life! The program will kick off in August! I don't know how I will manage mentoring and looking after toddler. I will make it work.
I watched the Mentor's video that has been released in May. Footage for the video was shot in October 2018. I was worried because I couldn't remember what I said on camera. Then I watched the video and realised, what I said came from my heart. The video is fantastic! Hopefully more adults decide to put their hand up to be a volunteer youth mentor.
Magical Moment.
We had an incredible evening with our friends at Yackandandah. It was great to have a bonfire, campfire cook up and telescope night. Young Zac's enthusiasm for star gazing is incredible! It was special, Leighton set up his telescope. It was great to see the Moon and Saturn again.
I especially loved watching 8-year-old Zac and 72-year-old Maurice eyes' light up when they viewed the Moon and Saturn through the telescope for the first time.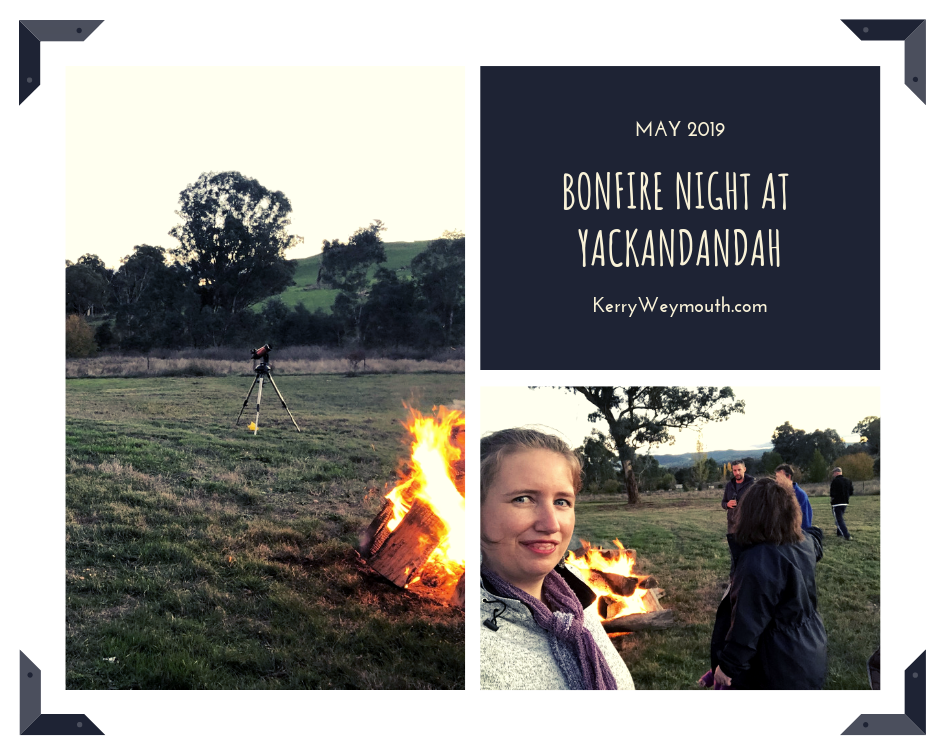 On Stage Moment.
I had an opportunity to go to a workshop in Wodonga. Author Chris Collin gave a presentation 'The Joy of Reading with Animation and Music & Funkiness.' Majority of people in the audience were teachers. I went along to learn. It was interesting to learn about Chris' journey from a construction project manager to a published author doing school visits with puppets. If you see a video of me on the Internet doing the funky chicken, dressed in a possum costume…it wasn't me. My alter ego Poss was up on stage and loved every minute of it.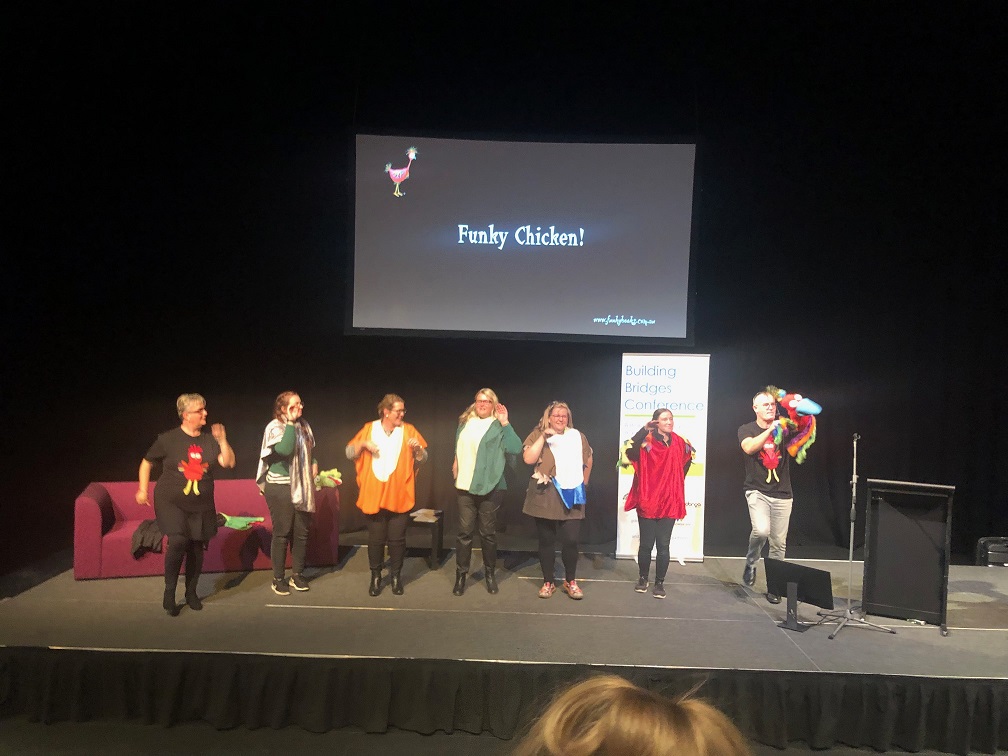 Morning Pages Moment.
I got an email from children's author Jen Storer announcing she would be closing the doors to her creative writing course Scribbles. Scribbles doors would reopen in July. It was a bit of a tough timing decision to make. I worried about taking on "something else' when I was meant to be focused on writing. Thankfully, I joined Scribbles, and I'm glad I did. In the first video module, Jen advises creating a special notebook. A special notebook to scribble ideas and write three morning pages. I've never done morning pages before, but I am familiar with the concept from Julia Cameron's, book The Artists Way.
I cut up one of my old Delicious Magazine to get the creative juice flowing. In the Delicious Magazine, came across a headline I stuck in the back of my notebook. 

"What are the ingredients of unforgettable?" Hum….that is such a great question. What are the ingredients of an unforgettable story? I'll be sure to ask authors that when I meet them in person.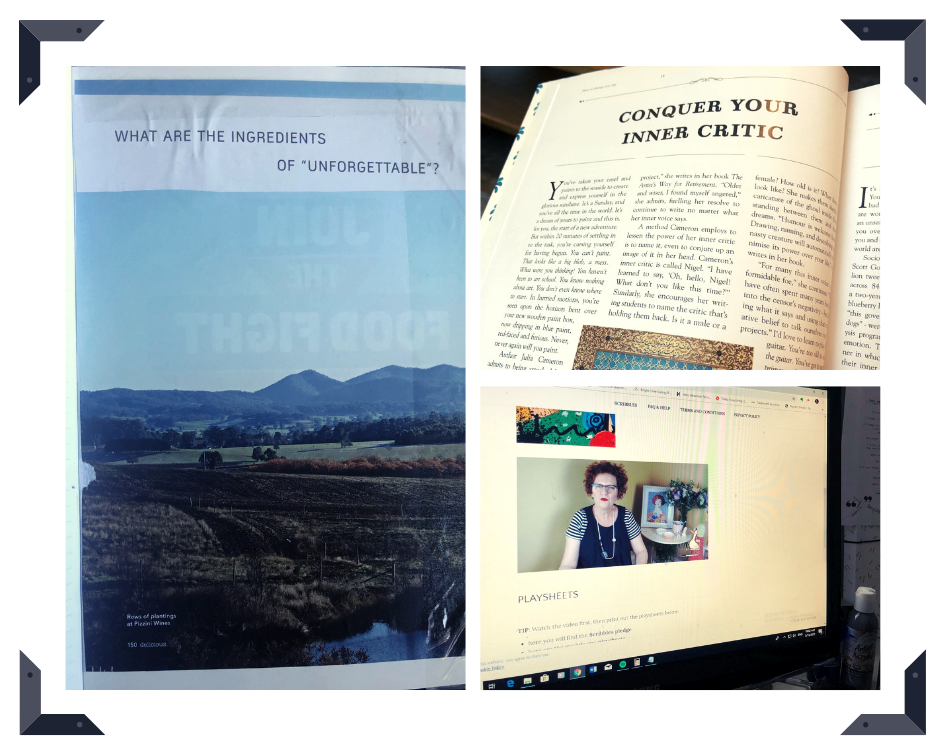 Thank My Lucky Stars Moment.
Last year, I received a grant from Writing NSW to for regional writers attend a writing workshop. I was excited to fly to Sydney in May. I said good-bye to my family and Albury. I was looking forward to the workshop 'Down The Rabbit Hole' with award-winning children's author Lisa Shanahan.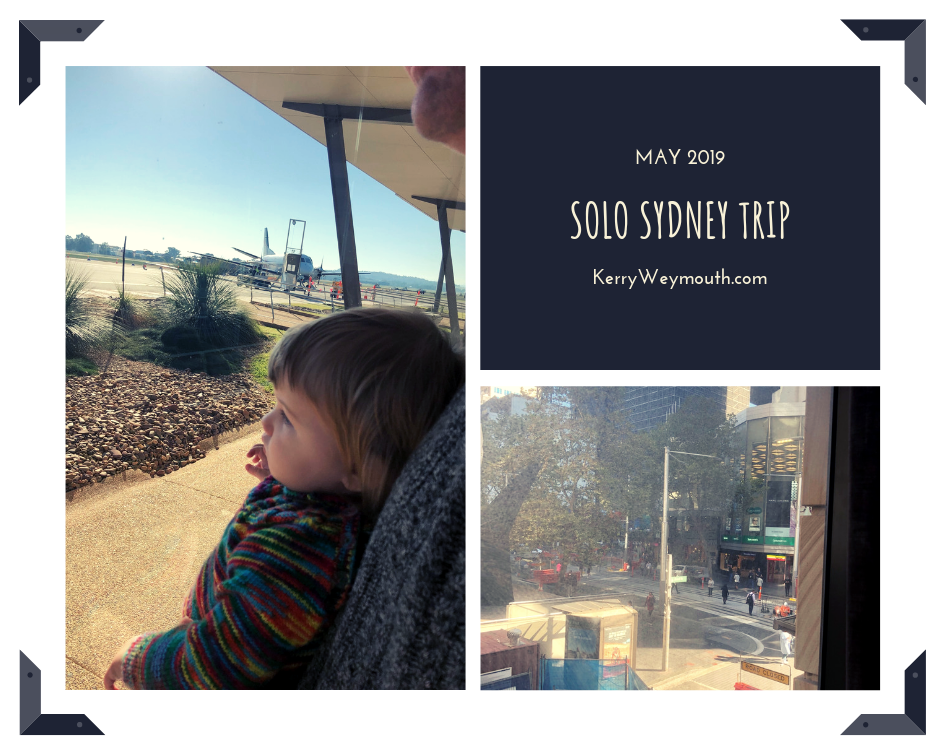 My Omen Moment.
In Sydney, I decided to visit Dymocks books and check out how the picture books are displayed.
I'm down in the basement level at the picture story books in Dymocks and I overhear a conversation. A lady wearing a white and black small checker jacket said to the Dymocks lady, 'Oh, I'm from HarperCollins, just checking displays.' Wowsers! How about that. There were only two people in the children's book section. A HarperCollins representative and myself in the picture book section taking photos and checking out displays at the same time on a Friday afternoon. Wowsers! What are the chances of that? I found and bought a copy of Lisa Shanahan's book Hark It's Me, Ruby Lee.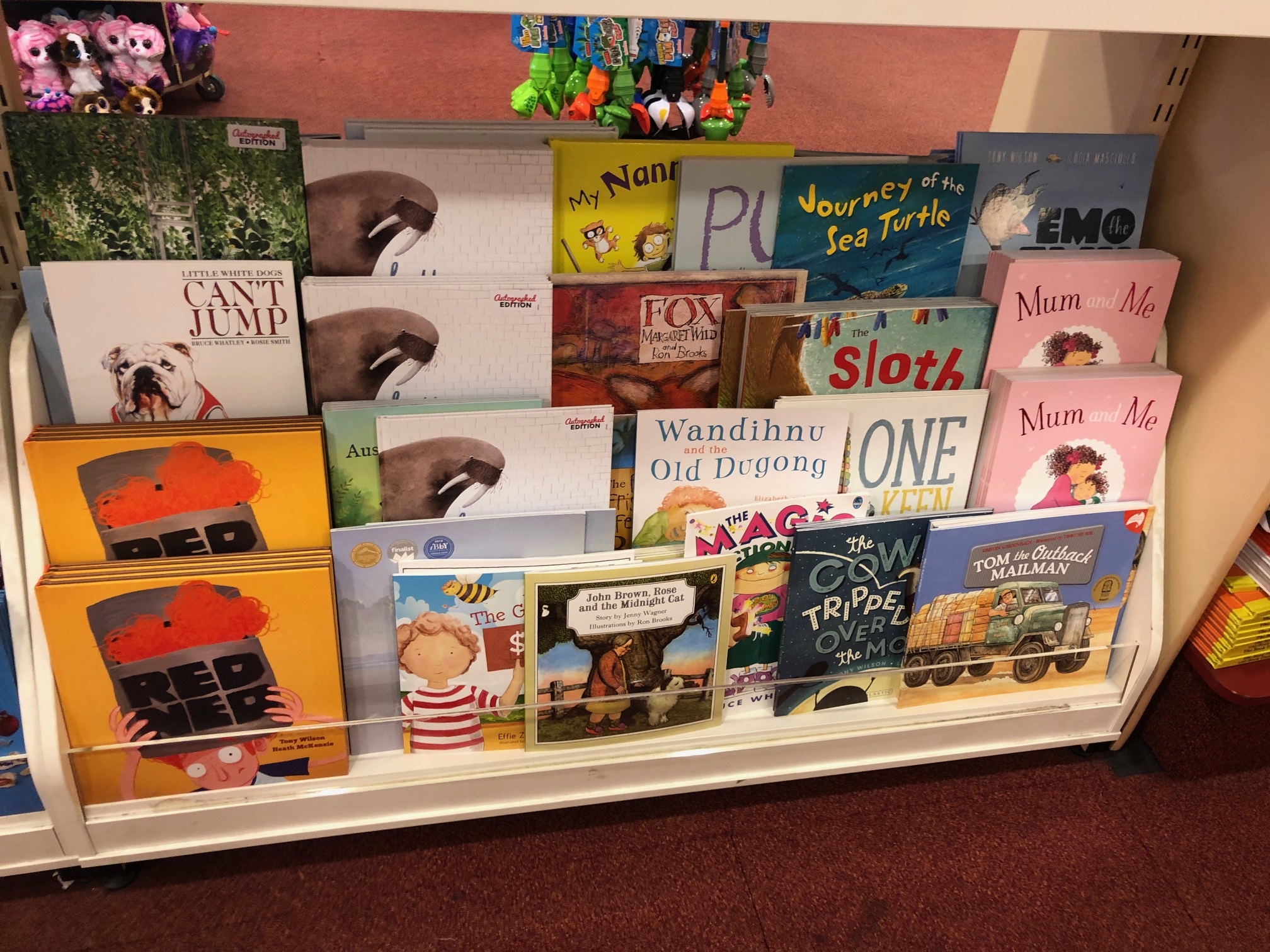 The picture storybooks are sorted into alphabetical order. Unless you are a featured author, you get your display at the front. My surname would mean my picture story books would be in the W section. That's not a bad thing…I'll be in the same company as Margaret Wild and Bruce Whatley.
Unless of course, you write a soul-stirring story. A story that elevates inspires and ignites the hearts and minds of the population. Featured authors get their own promotional stand up the front.
Magic Moment.
Attending Lisa Shananah's workshop was the first time I had been in a physical classroom of writers. It felt amazing to sit in a classroom for the entire day. Lisa shared her experience of keeping a journal and jotting down those 'special moments.' By lunchtime, I knew the ingredients of an unforgettable story…they are those special heartfelt moments in life.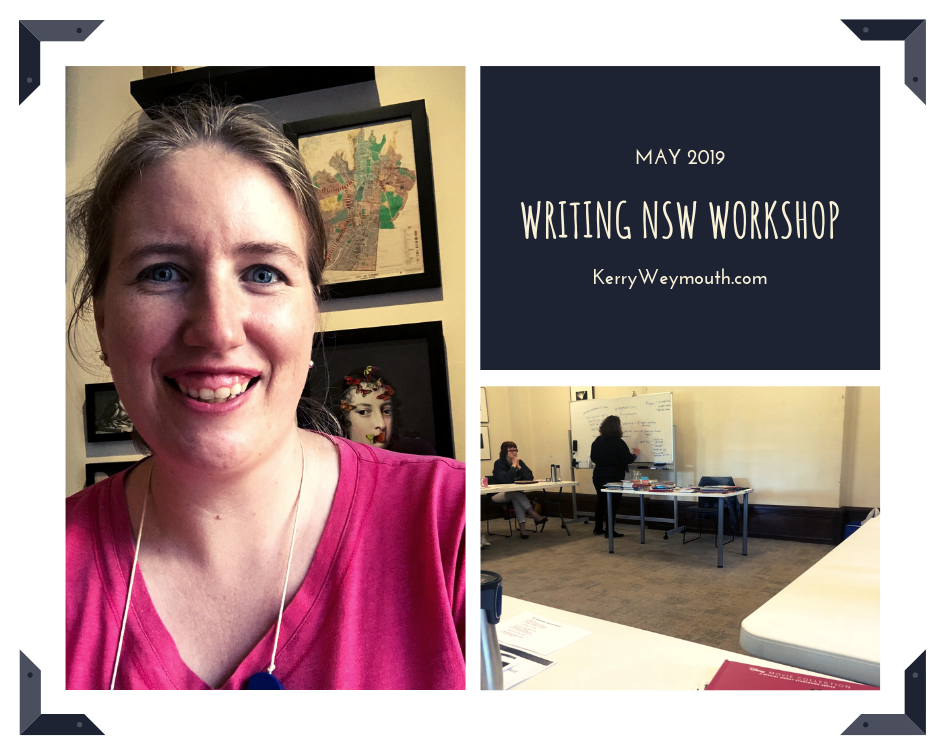 Life Imitating Art Moment.
I finished my lunch in the sunshine at Callan Park (at Writing NSW), then I walked into the classroom, and Lisa is waving her arms around shouting. I was a bit confused; then I realised she was saying 'Birds! In the classroom!' The two blackbirds had hopped into our classroom. It was this funny moment of life imitating art. In Lisa's book, Mrs. Majestic-Jones freaks out about birds in the classroom, but thankfully, Ruby Lee saved the day.
Anyway, Lisa and I manage to shoo the blackbirds out. We laughed at what just happened. It was a 'special moment' and one for my new journal.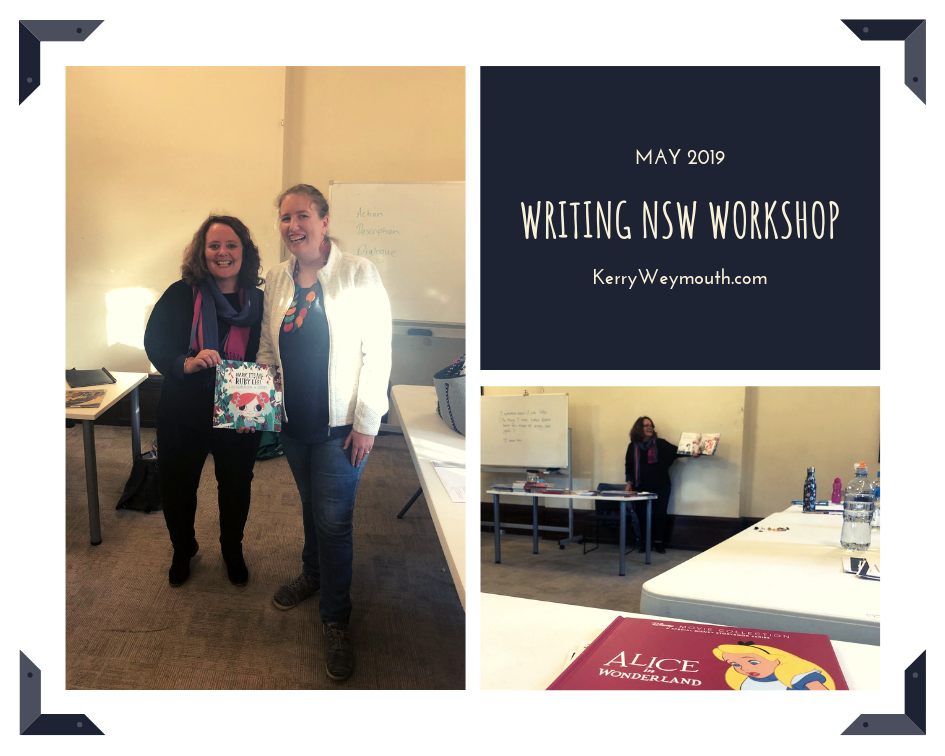 Autumn Magic Moment.
Golden light twinkles on yellow-brown leaves. A sunny afternoon with the family.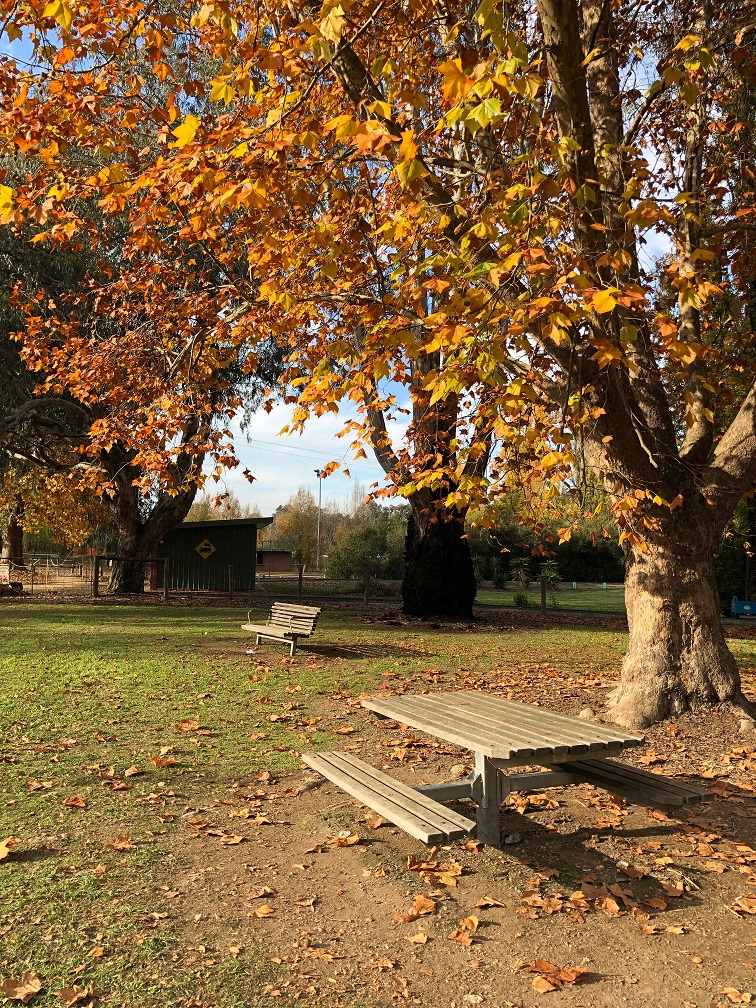 The Stars Align Moment.
Leighton's work talked about sending him to do software training back in April. In May, Leighton completed 3 days of virtual training and 2 days face to face training in Melbourne. Fantastic! Leighton had training on the 23rd and 24th May. We booked the apartment an extra two nights to catch up with family.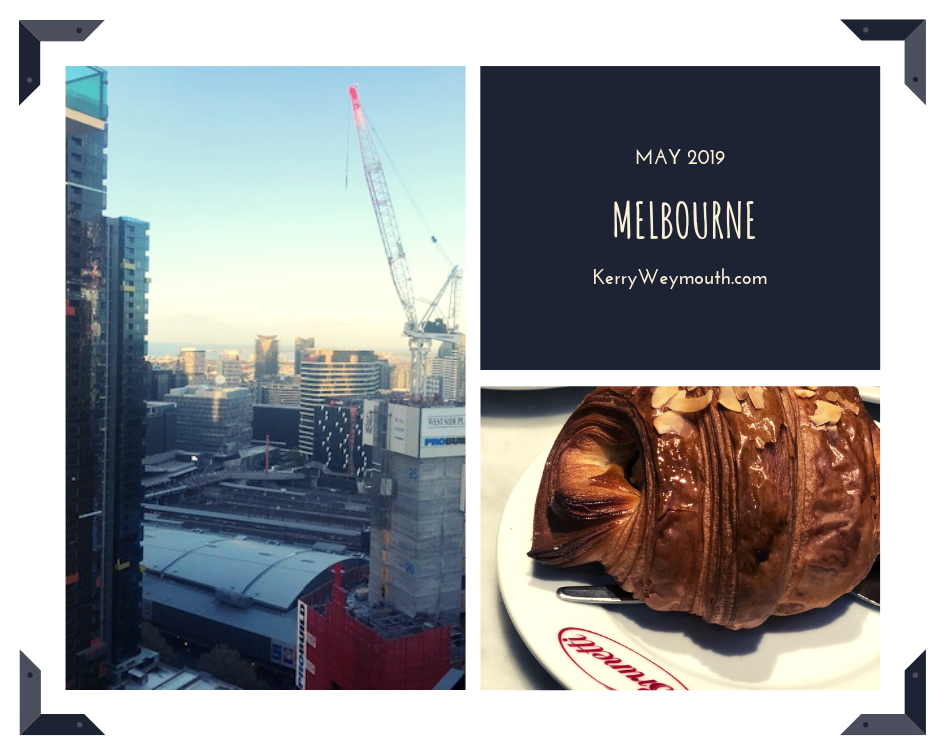 I was thrilled to receive an email from Jen Storer advising she was holding a Scribbles Masterclass in Melbourne Friday 24th May. I booked my master class ticket, and my super supportive mother-in-law traveled 2 hours to Melbourne to babysit that afternoon.

Masterclass Moment.
I arrived late to the Scribbles Masterclass. My Uber driver got stuck in a backlog of Melbourne traffic, and I had to get out at the Burke St Mall and run. I ran as fast as I could. I learned so much from the incredible Judith Rossell and Jen Storer.
I connected with 2 other Scribblers who had an Albury connection! I know small world.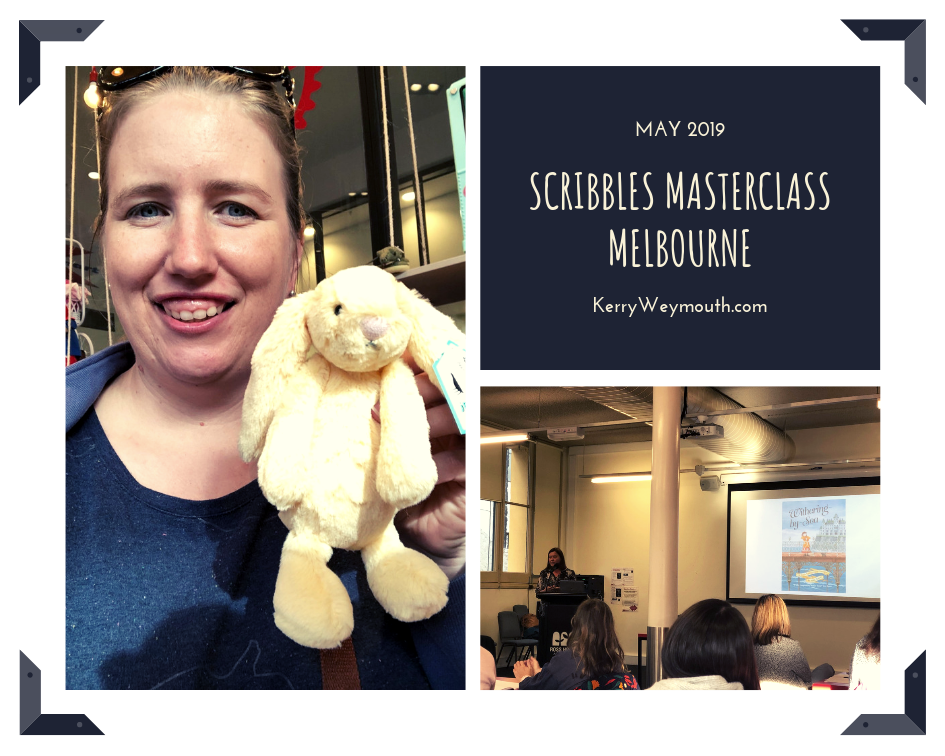 Take Your Breath Away Moment
Because I was late to the Scribbles Masterclass, I received a raffle ticket with my lucky number.
I won a lucky door prize! Oh man, it was the most incredible prize to win. I received a Scribblers bag, badges, chocolate, and GirlandDuck journal. I'd been looking for a 'special journal' to record my 'unforgettable moments'. Wow! I've had my eye the Scribbles badges since I joined Scribbles.
My Heart Knew Moment.
At the Scribblers Masterclass, I walked out with my heart full. I had an idea and realized how I'm going to connect with a publisher I'm meeting on the 5th July 2019.
I planted a seed for a new manuscript in a 10-minute writing activity. I understood how illustrations could do the heavy lifting in a picture storybook.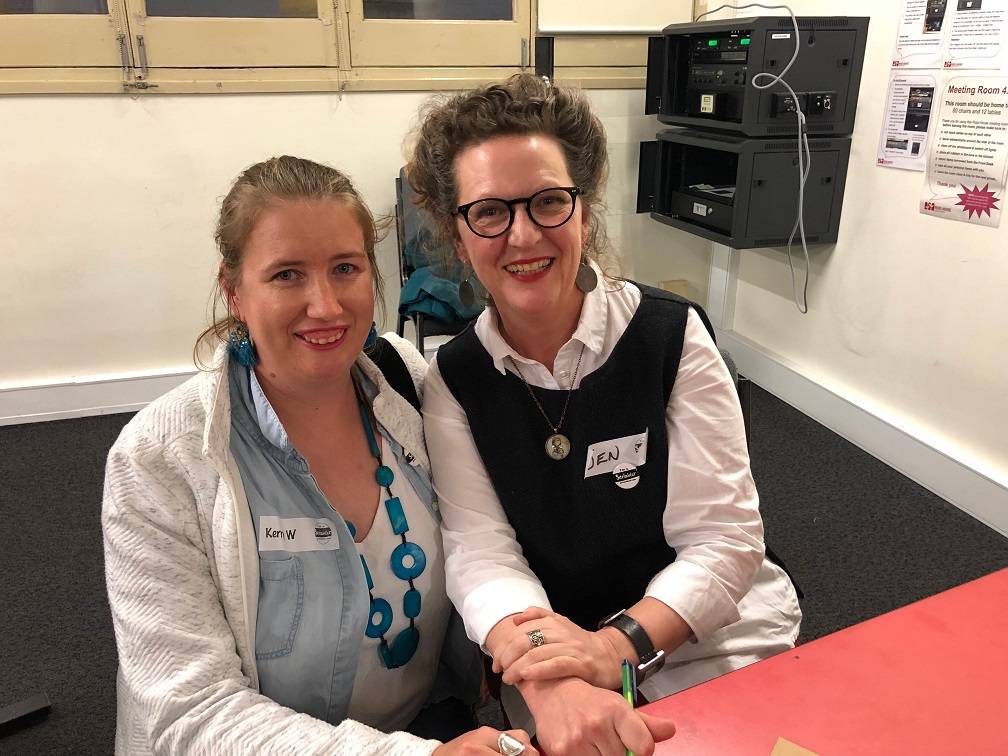 In Flow Moment.
I had a manuscript assignment due at midnight on Sunday 26th May. I had finished the character development, plot, action, climax points, and toy shop research. It was 9pm and I hadn't started writing. I handed over my motherhood duties and wrote my first draft. I uploaded 'Rainbow Shoes' before the deadline and felt the shift in my writing style. Going to workshops, hanging out with other writers had helped me become a better writer. Over the past month, I learned about the dramatic need, vivid language and most importantly 'the unforgettable ingredient.'
Meraki Coincidence
My husband, Leighton works in IT, and 6 months ago he brought home a plastic bag of 40 pens from a IT supplier. If you work in the IT industry, you will associate Meraki with Cisco. 

Leighton knows I love to write! They are good ballpoint pens. It's been a huge scribbling week between for the last two weeks of May. I've taken these pens to Sydney and Melbourne writers workshops.
I was not familiar with the IT supplier or the brand on the pen name. It was just a pen to me. I ran out of ink in my 4th pen in a week! I decided to google Meraki….
"Meraki -This is a word that modern Greeks often use to describe what happens when you leave a piece of yourself (your soul, creativity, or love) in your work. When you love doing something, anything, so much that you put something of yourself into it."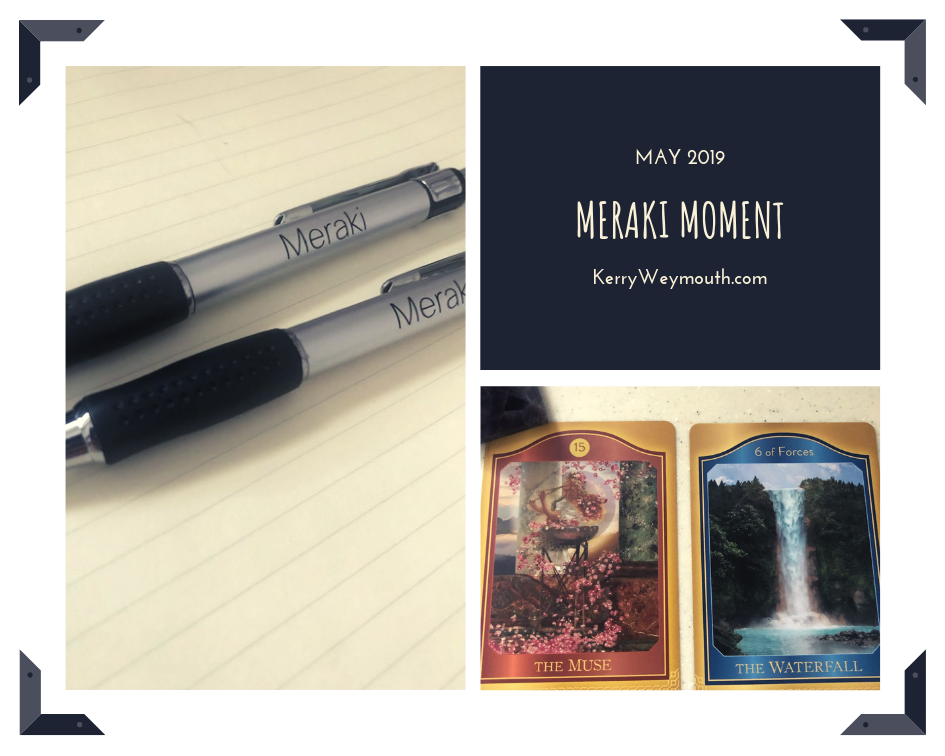 Oh my gosh, I needed a cup of tea to calm my excitement. All this time, I'd been using Meraki pens. Talk about a coincidence. All my May manuscripts I wrote are from my heart. Three manuscripts were easy to write; I knew the story from my own journey.

'I never lost faith in the book or ever wavered in my vision. Why? Because it was me in there, all of me, heart and soul. I was living my own metaphor.' – Paulo Coelho.
My month has been way more satisfying than the ending of Game Of Thrones. It's been a huge month. Thank you for reading.
With Gratitude,
Kerry Weymouth
The following two tabs change content below.